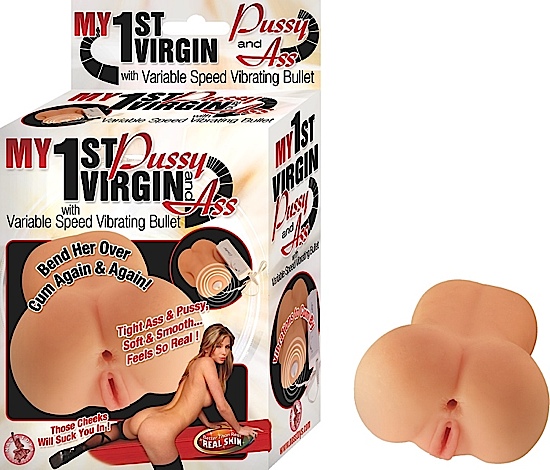 getting the job done
I use it sometimes, of course is not nothing like the real thing. Where you can pull someones hair.
Moaning, and of course all of the Excitement when it comes to the real deal. Well, I also use the the Vibrate function
from time to time and that helps out reaching the Fireworks a little bit faster, sensation wise, LoL. I also like
that you have the option of 2 holes as well, just have to be very careful not to bump into the Vibrator while your in motion.
But everything seems to be fine when it comes to getting the job done because you can see and tell it has these little flesh spikes inside the two holes to make it more pleasurable. Ive used it in the shower as well, just be sure to clean after use, ok. I also use Astroglide, to give it that moisture, cause it has it to be done manually of course, ain't nothing like the real thing, maybe the flesh part aspect of it is, but their is no gripping, no wetness, and no organisms coming from this thing… I hope they had ebony version to this, I would be more inclined to that.