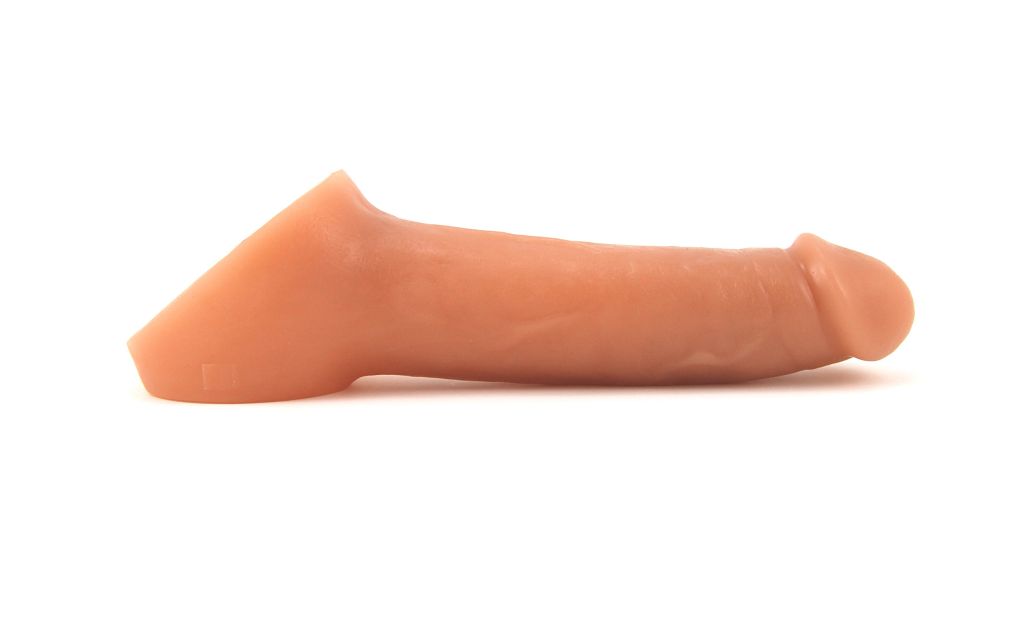 Jeeves
Great product. I had purchased the Mr. S Leather "Rough Rider" cock extender previously, but after just a couple of uses, my wife said it was too rough inside of her. In addition, the 'rubber' material it was made of begin tearing in places.
The Ride-On Extender works the same, is made out of a much better silicone material, and does have a more natural look-feel to it. When you start flaccid, you do have to be a little careful not to get too carried away and bend it over where the cavity meets the filled end. The caramel color is really pretty close to a darker skinned (esp. penis) white guy.
So far, the wife is pleased, it's nice to have a little more length (for me to watch, her to feel!) – and now there is no problem 'keeping it up'. It was definitely worth the $$.