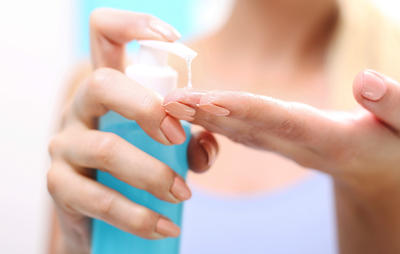 Lubricants Of Love
If you've never tried sexual lubricants ("lube"), or haven't used the slippery stuff in a while, you're in for a treat. Lubricants help you enhance your sexual ecstasy without any risk—and they cost next to nothing.
Whether you're self-pleasuring, using a toy, or engaging in passionate intercourse, lubrication increases your sensitivity by creating smoother, slipperier surfaces wherever you choose to apply it. Slathered on sex toys, they become safer and easier to use. On your lover, you'll discover a new level of ecstasy. And on your own erogenous zones, you'll find yourself on the ceiling!
Sex lubricants come in two main varieties: water- or silicone-based. Here are the advantages of each:
Water-Based Lubes
Similar to the feel of natural vaginal fluids, you can find water-based lubes in a variety of consistencies, from liquid to jelly. Liquid varieties are ideal for all-around play, while jellies tend to have more lasting power for extended encounters. However, they may not last long enough for anal pleasure. Water-based lubes are ideal to use with condoms. There are also flavored varieties for use during oral sex. Water-based lubes rarely irritate, and wash easily out of sheets, bedspreads and auto upholstery! Toy clean-up is easy, too. And as for you, it's an easy wash-off with a wet wash cloth.
Silicone-Based Lubes
A super-slippery lube, silicone lasts and lasts for longer friction-free fun. This makes it ideal for in-the-water sex or anal play. It's also compatible with safer-sex practices, such as condoms or latex gloves. Because it doesn't break down in water, though, your shower or tub surfaces could become slippery. Be sure to use cautiously and clean up thoroughly.
Warning! Never use household products as lubricant! Petroleum jelly, massage oil, hand lotion and cooking oil are awful choices for lube, because they aren't made to go inside your body, can cause infections and will also break down latex condoms.